Meet Marsten Parker, a violinist-turned-stock trader who has spent decades dominating the market with his systematic approach.
Unlock the keys to success as we explore Parker's extraordinary stock-trading story! His unique system enabled him to stand out amongst other traders – proving that you can reach your financial dreams with effort, ambition, and a winning plan.
Who Is Marsten Parker?
Marsten Parker is a self-taught programmer and trader with 13 years of software industry experience and two decades plus in trading.
For the past 20 years, Marsten excelled as an independent systematic securities trader, utilizing his expertise to develop innovative trading-related software. He's also a trained classical violinist and serves as a community orchestra concertmaster in Newton, MA.
Parker's love of music and programming has been a driving force in his life, inspiring him to achieve great things and excel as a trader.
Marsten Parker's Early Life & Career
If you're a trader, you probably hear Marsten Parker's name and think, "success story."
But Parker didn't become one of the most successful traders overnight. It may surprise you to learn that this trading expert's first passion was the violin.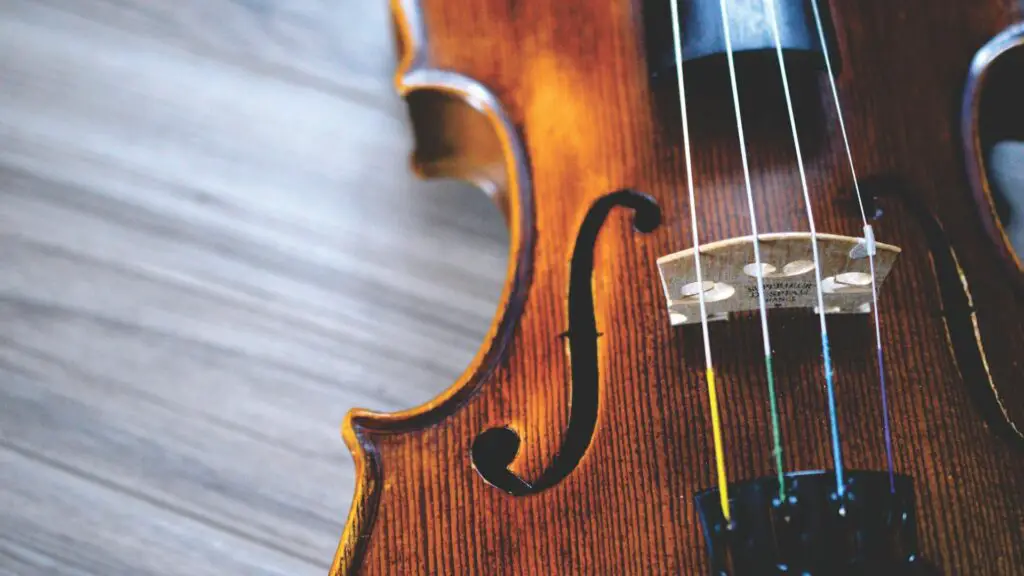 It's true! Parker initially pursued a career as a classical violinist at the Mannes School of Music in New York. But when it became clear he wouldn't become a top violinist, he moved back to Boston and shifted his focus to his second passion: computer programming.
After struggling to find a job in this field, he eventually landed a gig through a chance meeting at a party. Later, Parker started working on PCs at Softbridge until the company was laid off in 1991.
Ever resilient, Parker formed his own group called Software Quality Management and eventually merged it with Segue Software. He owned about 4% of Segue and started watching the stock market daily. This sparked his interest in stock trading, and he started buying books about trading and investing.
Initially, Parker experimented with discretionary trading unsuccessfully. But he eventually became trading partners with Gary B. Smith, who had documented his systematic trading strategy for TheStreet.com.
Parker found some success with Smith's techniques and eventually shifted to rigorously backtesting strategies for more quantifiable results. While their partnership eventually ended, Parker continued to test and implement new approaches to trading.
Marsten Parker's Trading Philosophy
Initially, Parker had no real strategy, but he knew he wanted a set of rules to follow instead of just following his intuition. It took time for him to develop a trading philosophy that worked for him.
Marsten Parker's Trading Strategy
So what trading strategy did Marsten Parker use to make him successful? Nice try, but the answer isn't that simple! Sure, Parker applies a purely systematic approach to trading, but many variables have contributed to his performance.
One of the most crucial reasons for Parker's success is his ability to adjust to changing market conditions. His flexibility in changing his trading strategies, including switching from momentum to mean-reversion systems, has helped him survive and thrive as a trader.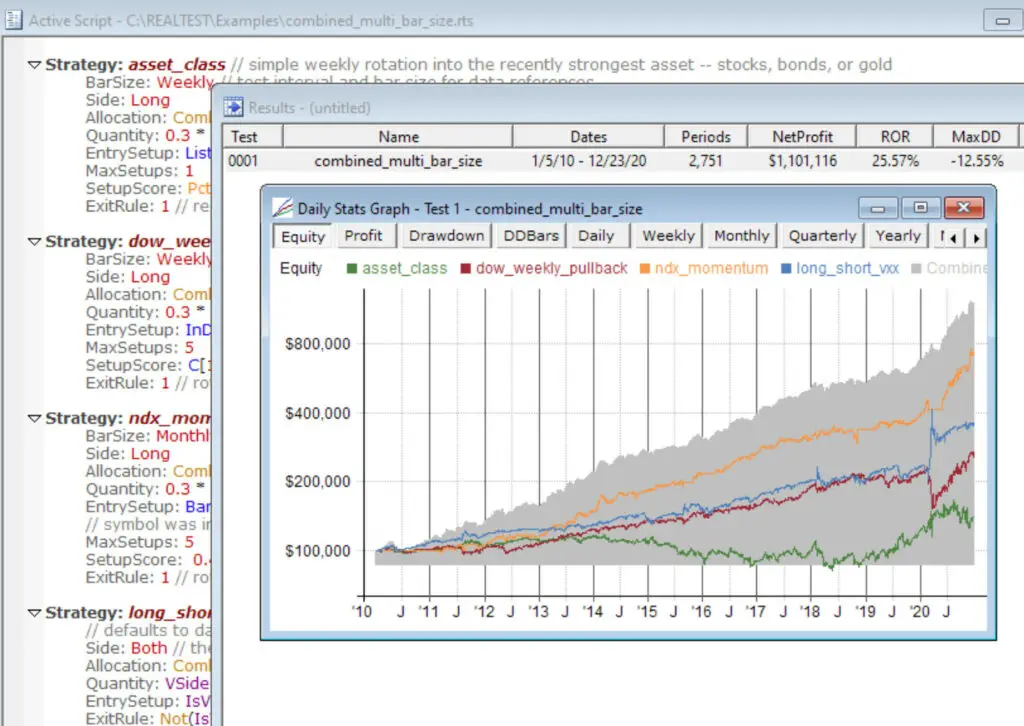 He describes his first strategy as a derivation of the William O'Neill strategy; it involves rule-based trading with discretion on the entry side and mechanics on the exit side. He'd scan symbols for tight consolidation before a breakout, then buy shares at the market the next day with a 5% target and a 7% stop.
But this sparked Parker's interest in backtesting other strategies; he wanted concrete data showing how successful a trade would be. So, he started testing new ideas and developed an entirely systematic approach to which he'd make regular adjustments.
What kind of adjustments did Parker make?
He spent years using a strategy that involved shorting stocks after big breakdowns; this was a surefire technique that almost always worked. However, the markets changed in 2012, and it took Parker a year to admit that he needed to adjust his approach. That's when he started mean-reversion trading, the opposite of his previous technique.
Of course, Parker currently uses no single trading approach to stay successful. He currently trades eight different strategies; half are mean-reversion, and half are trend-following.
Parker also mentions using the following key strategies:
Focus on constructing a diverse collection of systems instead of continuously adding rules and re-optimizing a single system, focus on constructing a diverse collection of systems.
Kill your darlings! Include an on/off switch in every strategy, such as when an equity curve drops below its moving average, even if backtests suggest it reduces profits. This rule can mitigate losses if a system fails, as systems tend to fail due to evolving markets. Employing numerous strategies at once can make abandoning others easier, bringing us back to tip #1.
Get your hands dirty and test everything! Don't assume that a strategy will work or fail because others say it will. Set up an infrastructure that lets you experiment with new ideas.
Remember that the overall effect of multiple small losses in backtests are often underestimated. In a mean-reversion strategy, the risk is more likely to result from several moderate-sized trade losses than a single massive loss.
Use a conservative sizing approach. Diversify with more strategies but simplify the strategies; don't add too many rules or parameter values. 
Use Norgate Data to view the historical index constituency when trading IPOs. Experiment with different sub-universes and scan the stock market to find the best set-ups.
Connect with other traders and share your knowledge. Join a community of like-minded traders where you can discuss ideas.
Career Milestones & Notable Accomplishments
Marsten Parker's most significant accomplishment is his long-standing track record. He has averaged a compound annual return of 20% over two decades of stock trading, an impressive feat.
Parker has gained a lot of attention for his successful trading career. He's featured in "Unknown Market Wizards," a book by Jack Schwager that interviews the most successful traders to learn their stories and glean trading knowledge.
He has also appeared on multiple podcasts to discuss his trading strategies, including the Better System Trader Podcast and the AlphaMind Podcast.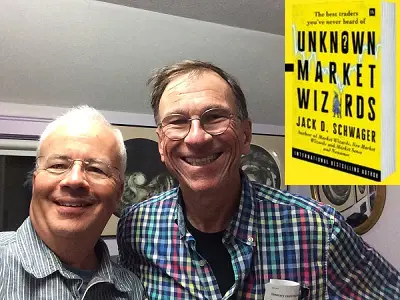 Marsten Parker's Influence on Modern Trading
Not only did Marsten Parker's trading strategies continue to influence and inspire traders, but he also created his backtesting software, RealTest. Parker has used his 20 years of experience to build this tool for other systematic traders and help them use it.

RealTest is a multi-strategy portfolio-level backtesting software allowing traders to model and test their own diverse methods. After all, according to Parker, having a diverse assortment of systems is more effective than updating one system again and again.
Thanks to the development of RealTest, traders can:
Access detailed trading analytics
Learn to write simple script syntax
Study trades on charts
Study trades with a variety of analysis tools
Generate order lists using templates
Optimize trades and perform test-runs
Develop an understanding of multi-strategy dynamics
Fully customize trading reports.
How to Contact Marsten Parker
Are you interested in contacting Marsten Parker? Email him at mhp@mhptrading.com or shoot him a message on LinkedIn.
You can also follow Marsten Parker on Twitter (@mars10p), where he posts about trading strategies, stock market changes, and general life updates.
Or better yet, sign up for RealTest, where his community shares valuable systematic insights.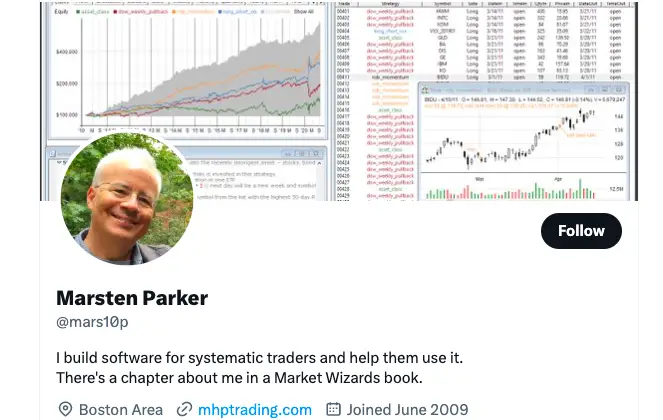 Conclusion
Marsten Parker's story is a testament to the power of determination, discipline, and a willingness to take calculated risks. Through years of studying the markets and perfecting his strategy, Parker achieved extraordinary success and became a leading figure in the world of trading.
Parker's ability to adapt quickly to changing market conditions and persevere through challenges has inspired countless traders to strive for similar levels of success. For all these reasons and more, Marsten Parker will always be an icon in the trading world.