After countless hours of product research, testing, and journaling trades worthy of an Olympic gold medal 🥇, I'm thrilled to present this TradeZella review, specifically aimed at helping swing and day traders boost their performance levels.
As a decade-long active trader, I know all too well…
The agonizing frustration of hitting a plateau in your trading progress. Of being stuck in a demoralizing rut and struggling to find good setups for your trades.
But with TradeZella's automated journaling and unrivaled analytics, I've uncovered hidden weak spots and propelled my performance to new heights! 🚀
Eager to take your trading up a notch without info overload?
Read on for an entertaining insider's take, blending humor with hard-won wisdom so you gain actionable clarity.
In minutes a day, TradeZella transforms your trades into intelligence to reach unprecedented levels.
Join me in breaking through frustrating plateaus to reach new heights of trading success.
Pros and Cons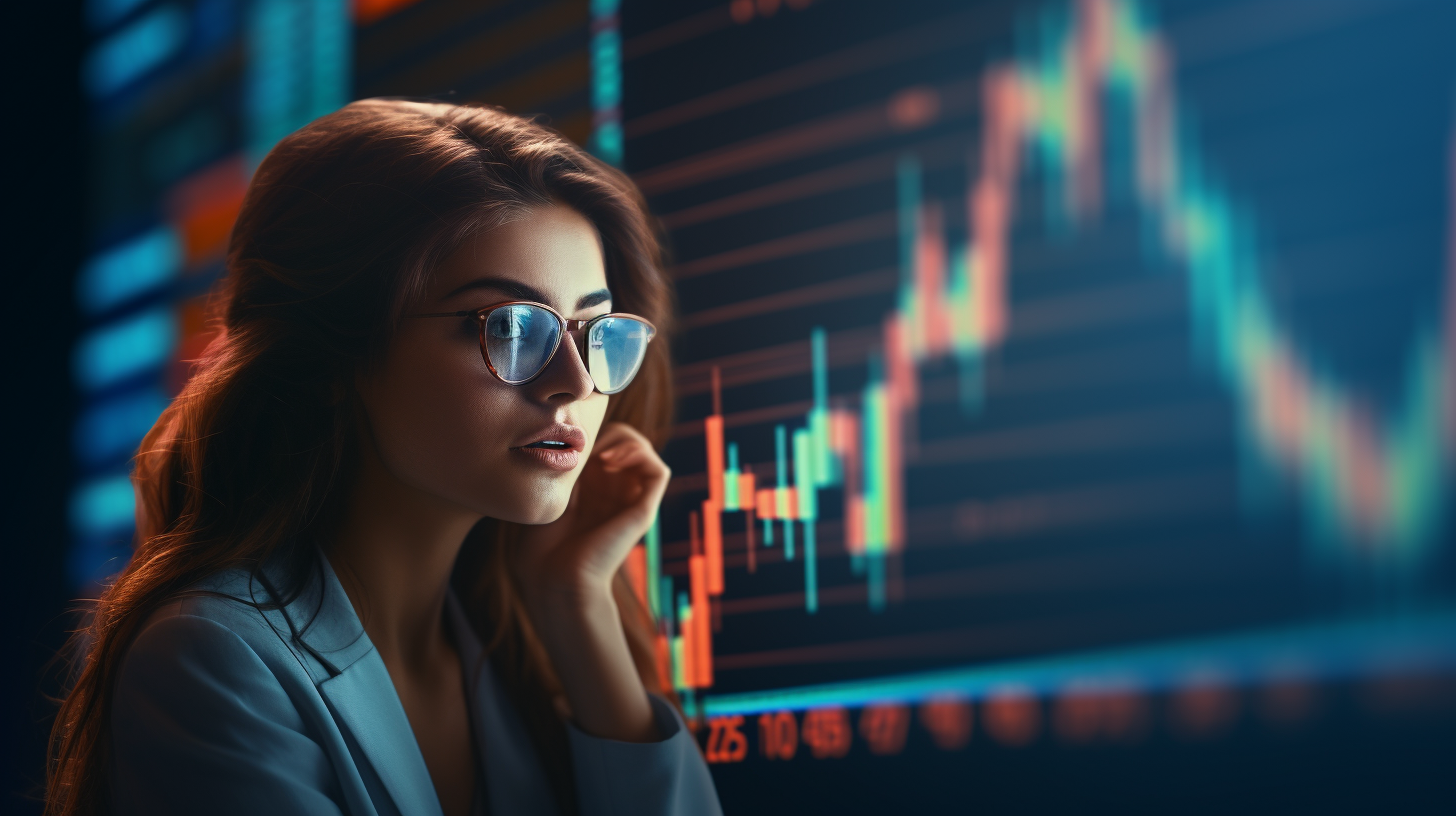 TradeZella Pros
The automated journaling saves you precious time each day through effortless multi-exchange tracking, giving you more mental focus for analyzing and improving your trades.
The powerful analytics uncover hidden weaknesses in your trading strategy you didn't even know were holding you back from bigger gains. Pinpoint your winning trading patterns and strengths with TradeZella's unparalleled analytics, while also patching holes in your strategy you can reinforce. Cater the platform precisely to your needs with customizable tags and filters, ensuring you get the most relevant performance insights.
Unlock elite-level insights without breaking the bank through TradeZella's affordable pricing, providing you with a clear path for rapid trading improvement.
TradeZella Cons
The abundance of analytics may feel overwhelming initially, but the platform eases you in, and the knowledge will eventually become a vital asset.
TradeZella is tailored for ambitious traders committed to excelling in the markets. Casual investors may find the robust analytics suite excessive compared to their needs.
While the mobile app delivers core functionality, some users have reported lag and visual bugs. The web and desktop experiences are smoother for now. However, app improvement is a development priority.
TL;DR – Our 2023 TradeZella Review Verdict for Traders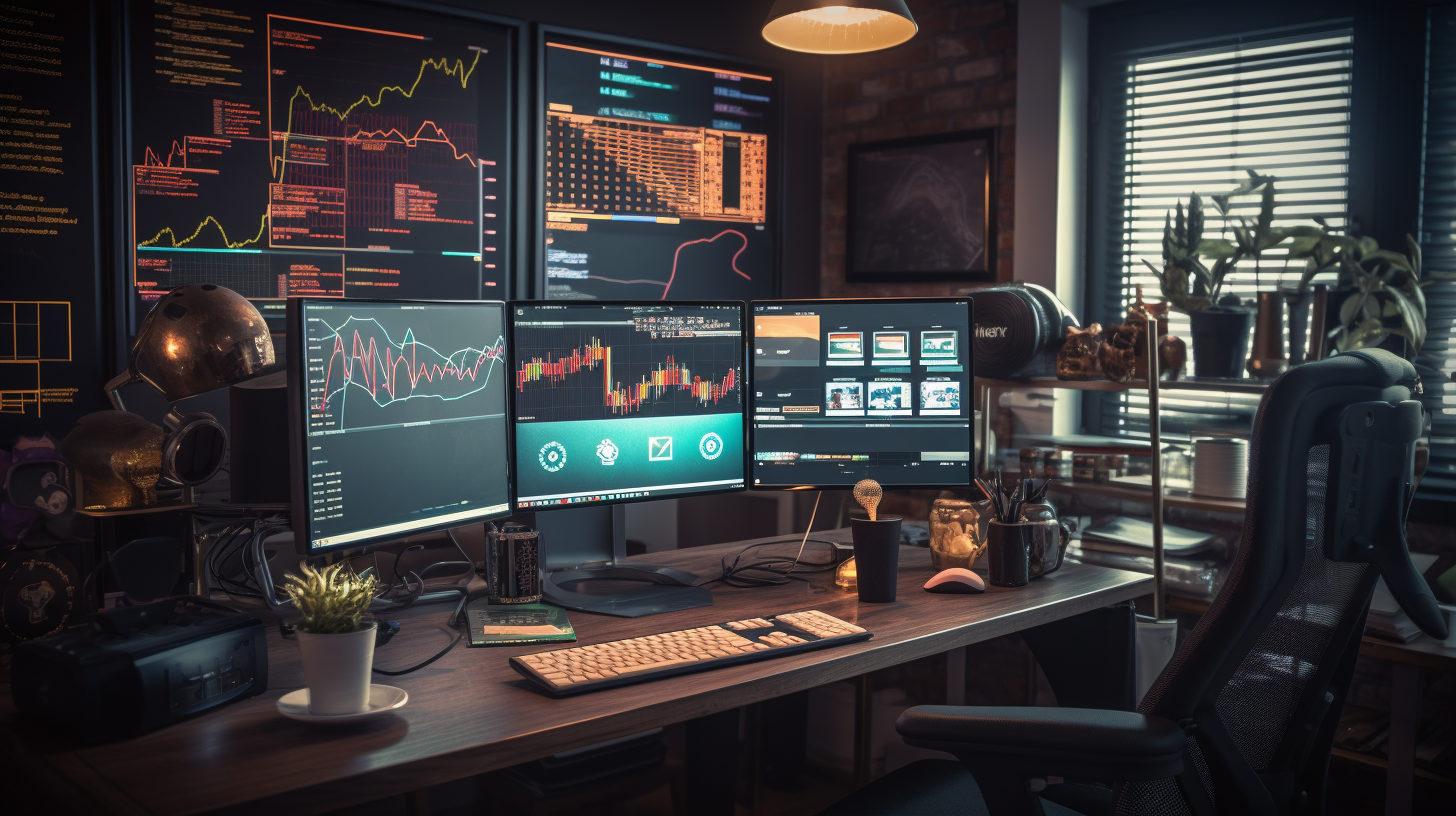 After countless hours spent testing out various training journals – I can confidently say yes; TradeZella is definitely worth it for serious traders.
For a mere $20 per month (which honestly feels like a steal), you gain access to some of the most advanced analytics that help you fine-tune your trading strategy. What does this mean for you?
Well, here's what I got with TradeZella:
Deep Performance Analysis: Navigate your trading journey with unmatched clarity. Feeling lost amidst chaotic trades? TradeZella transforms that uncertainty into a clear path, letting you trade with the confidence and foresight of a seasoned pro.
Automated and Accurate Trade Tracking: Say goodbye to tedious manual logs and errors. With TradeZella, experience the luxury of flawless automation. It's like having a dedicated trading assistant, ensuring you're always on point.
Community and Educational Resources: In the vast world of trading, it's easy to feel isolated. With TradeZella, immerse yourself in a community that shares, cares, and uplifts. It's not just a platform; it's a warm embrace in the cold world of trading.
Consistent Strategy Application: Dream of hitting the mark every time? TradeZella paves the way to unparalleled consistency in your trades, propelling you closer to the ranks of trading elites.
Trade Analysis and Replay: Every trade tells a story. With TradeZella, replay each one, learning and evolving with every move. Turn past hurdles into stepping stones, and master the art of trading.
It might seem like an investment at first glance – $396 yearly equals $1.08 per day for state-of-the-art data analysis and insider tips on almost all trades available on the platform, including the best setups.

The difference between being stuck in your trading progress versus making significant strides forward became clear when using TradeZella's superior analytics tool – it was game-changing!

Now don't get me wrong- there are minor downsides too: not every feature hits a home run right off the bat; however, these moments are rare and far between.

But overall, when considering data-backed insights, healthy infotainment value via trade analyses, real success stories from seasoned traders, and tangible career advice – investing in TradeZella becomes a no-brainer decision!
And hey don't forget they've got a 30-day money-back guarantee too! So why not give it a try? You truly have nothing to lose but potentially much to gain.
Who Is TradeZella For?
TradeZella could be your next best friend if:
You're an ambitious trader aiming for the stars: Whether it's Forex or stock market trading, if you want more than just occasional wins and are committed to making consistent profits, TradeZella can provide the robust analytics needed to take your game up a notch.
You believe in keeping track of every move: Trading isn't just about intuition; it's a calculated game where every decision matters. If meticulous record-keeping sounds like music to your ears rather than a boring chore, then TradeZella's detailed tracking features will definitely resonate with you.
Continuous improvement is not merely jargon but part of your trading DNA: Remember what they say about persistence being key? That applies in spades when we're talking about successful traders who relentlessly focus on enhancing their strategies. With its advanced analysis tools designed specifically for self-improvement-focused traders such as yourself, TradeZella may well be worth considering.
However, like any tool or service available on the market today, TradeZella isn't necessarily suited for everyone:

You might want to think twice about TradeZella if:
Casual trading or investing is more up your alley: If dabbling into stocks over coffee now and then seems more appealing than constant monitoring and adjustment of trade positions based on data insights gained from sophisticated analytics software – maybe this product won't make much difference in improving casual gains.
Record keeping does not exactly top your priority list: Let's face it – Not everyone is fond of spreadsheets, charts, or graphs. If you're someone who prefers to trade based purely on gut feeling and intuition without documenting every single move, then TradeZella's data-oriented approach may not align with your trading style.
You have a tiny account: If you're just getting started, it may make more sense to create a free trading journal in Google Sheets.
It's crucial that we find the right tools that match our unique needs and preferences. Now that you know where you stand in relation to what TradeZella offers, it should be easier for you to decide if this advanced analytics tool can truly elevate your trading game.
TradeZella Product Overview
Has navigating the financial market felt like a complex labyrinth that seems impossible to decode? Ever wished you could have an expert mentor guide your every step, helping you make strategic trading decisions? Enter TradeZella – a platform designed by traders, for traders.
What Is TradeZella?
TradeZella is an online trading journal created by Umar Ashraf that provides traders with insights and analytics to enhance their trading decisions. TradeZella has been built by traders for traders with the sole aim to help them identify their strong points as well as areas that need improvement."

You can think of TradeZella like a fitness tracker but for your trades. It analyzes all aspects of your trade just like how a fitness tracker scrutinizes your physical activities.
How Is TradeZella Positioned?
With the price roughly in line with its online competition, what sets TradeZella apart? There are four:
By Traders for Traders
Trade journals like TraderVue and TraderSync have undeniable strengths, but their design feels heavily influenced by a programming perspective rather than a trader's viewpoint.
For instance, if you trade 200 shares of Tesla – buying and selling them in equal measure – how many shares should be counted? In the eyes of TraderVue, it's 400. But TradeZella offers what I believe is a more logical calculation: they count this as just 200.

The interface at TradeZella presents traders with key statistics that matter most to them; not only does it make data interpretation easier, but it also gives the platform an overall cleaner look compared to its rivals – well, that's my take on it anyway.
Continuous Improvement
TradeZella regularly rolls out new features based on user feedback. This dedication to continuous improvement means the product progresses at a rapid pace as you can see below based on the monthly release notes.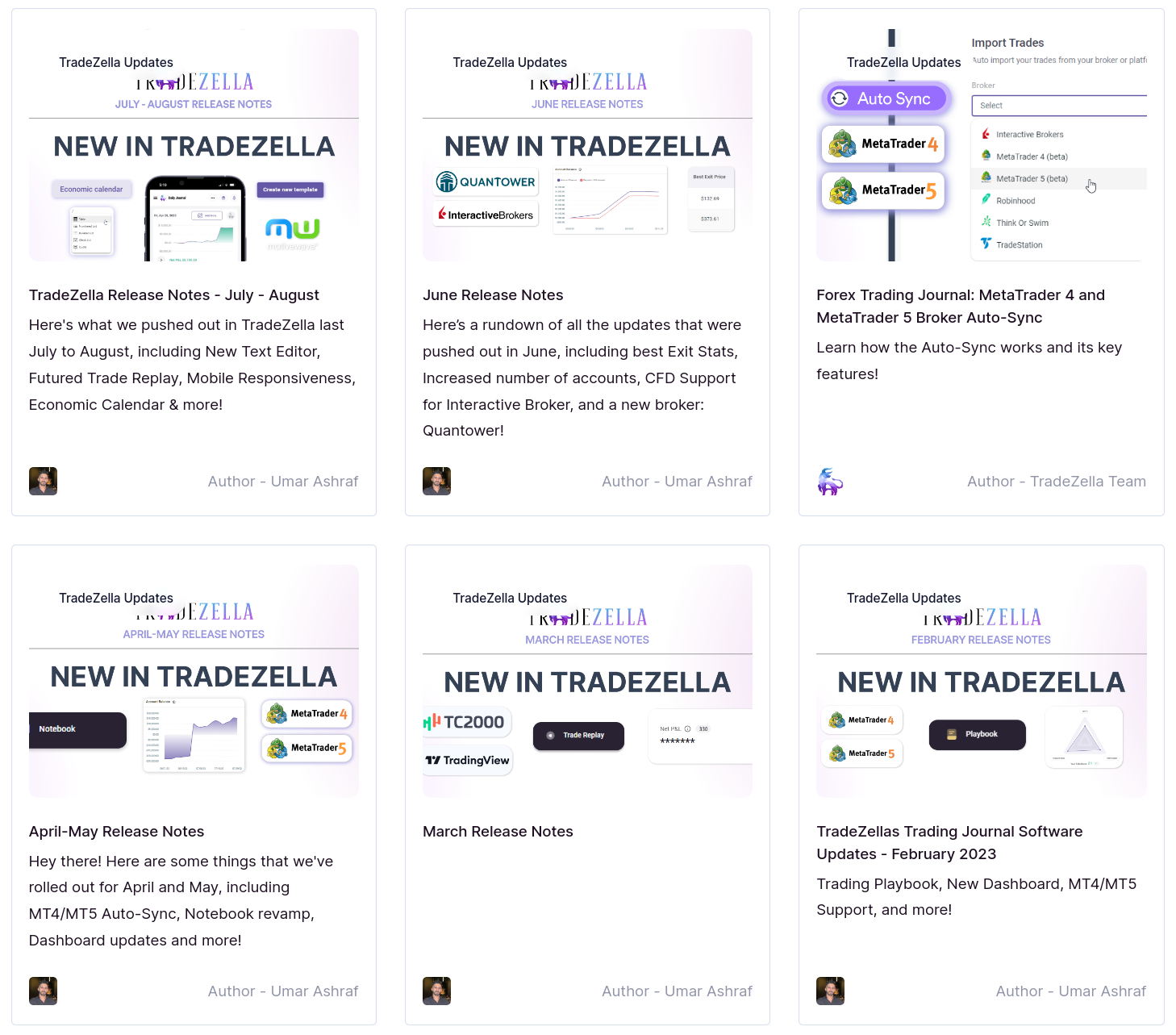 Mentorship That Matters
Often we stumble upon great learning resources but lack personalized guidance—an aspect crucial for growing as a successful trader. This gap has been perfectly bridged by TradeZella through their Mentor Review feature which allows you to invite mentors who can review your trades! It's almost like having an experienced tutor right beside you pointing out where exactly you're going wrong—and how can improve—providing real-time feedback on actual trades.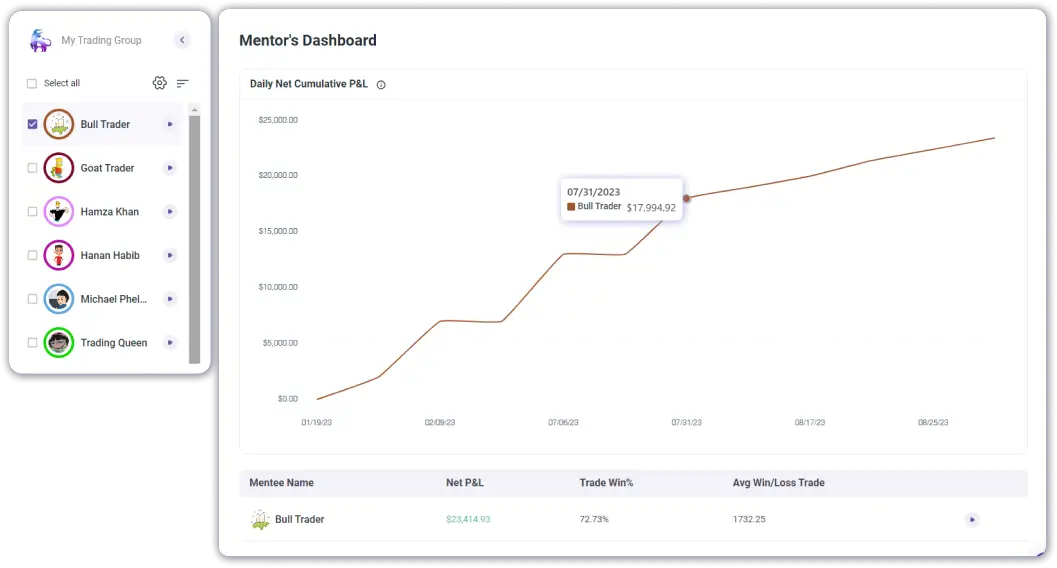 Learning Resources Like No Other
One standout feature of Tradezella has got be "University" –a treasure trove of learning resources unavailable on most platforms. Whether you're a novice trying to understand the basics or an advanced trader looking for nuanced strategies, TradeZella's University caters to all levels of expertise.

So, should you give TradeZella a try? If you wish to elevate your trading game with personalized playbooks, continuous updates and mentorship that truly makes a difference—then the answer is definitely yes!

Remember – in the world of trading, every move matters. Make yours count with TradeZella.

My Opinion on TradeZella
I tested out all of the online trade journals. Here's why TradeZella is my favorite:
Why I Recommend TradeZella To Every Trader
#1) Simplicity is Key
My love affair with this platform started due to its simplicity. Unlike other trade journals where numerous features end up becoming obstacles rather than aids, TradeZella focuses on what truly matters – improving your financial game.

#2) Unparalleled Analytics
The insights provided by the platform are second-to-none. By analyzing each of my trades, it helped me understand my strengths and weaknesses better than any mentor or coach ever could.

However…
What You Might Not Like About Tradezella
#1) No Mobile App
In today's fast-paced world where we manage everything from our smartphones, not having a mobile application may seem like a setback for some users who prefer tracking their trades on-the-go. And while you still can use TradeZella on your mobile phone, it's not as seamless as a native app.

#2) Limited Automatic Import Options
Compared to older online trading journals such as Tradesync which offer more "automatic import" options from brokers; you might find this feature lacking in Tradezella.

Despite these minor inconveniences though…

Why I Continue Using (And Loving!) Tradezella
I continue using this tool because it has single-handedly transformed how I approach trading — no more guesswork or gut feelings; just hard data guiding every decision-making process. The journal's in-depth analytics have become an indispensable part of my trading routine, helping me fine-tune strategies and avoid past pitfalls.

So, are you ready to take your trading game to the next level with TradeZella? Give it a whirl and experience firsthand how this tool can turn around your financial fortunes.

Remember, successful traders aren't born; they're made. Let TradeZella be the blacksmith that forges your success story in the world of finance.
TradeZella Features
TradeZilla gives you the unfair advantage you need to trade smarter and profit faster. Here's what you get:
Gain an Intimate Understanding of Your Trading DNA
Unlock the secrets of your inherent strengths and weaknesses over time by journaling every trade. Just being aware of my tendency to overtrade when bored has helped me stay disciplined.
Trade with Confidence Using Objective Risk Metrics
Feel the rush of pulling the trigger on high-probability, high-reward trades without fear or hesitation. Using R-Multiple metrics helps you sleep better at night, confident you're not overextending with excess risk.
Accelerate Progress Faster Than Others Hitting Plateaus
Imagine the thrill of gaining years of hard-earned wisdom in just months while everyone else spins their wheels. The accelerated skills unlocked by TradeZilla will give you an unfair edge.
Refine Strategy with Microscope-Level Trade Replays
It's like having a trading coach audit your real-time decisions. TradeZilla's Replay feature helps you continuously improve by exposing flaws at high resolution.
Stop Wasting Time on Manual Data Tracking
Forget the frustration of tracking trades in spreadsheets. TradeZilla handles the busy work so you can devote energy towards mastering the markets.
With these 5 powerful benefits, TradeZilla provides the unfair advantage you need to trade smarter, faster, and more profitably. The game has changed – level up with TradeZilla.
Final Verdict – Should You Invest in TradeZella or Not?
Without a shadow of doubt, I believe that investing in TradeZella is worth every cent. It has significantly improved my trading performance, and it's hard to put a price on such value.

With its unparalleled analytics feature, it allows you to uncover areas for improvement in your trading strategy. It's like having an expert trader right by your side guiding you towards success. The cost of subscribing to TradeZella pales in comparison to the potential profits you could earn from optimized trades.

Sure, there are some minor limitations – no product is perfect after all. For example, new traders might find the interface slightly overwhelming initially due to its extensive features. However, with time and practice using the platform becomes second nature.

But when we weigh these against the tremendous benefits – comprehensive data analysis and actionable insights – they seem trivial at best. And let's not forget about their free trial; getting a taste before committing financially is always a plus!

If this was priced exorbitantly high then maybe one could argue against its worthiness but as it stands now? The subscription price for TradeZella is roughly a dollar per day and provides unmatched value considering what it brings to your trading game.

For this reasonable investment, you get:
Advanced trade optimization
Detailed performance analytics
A clearer path toward profitable trades
An opportunity to excel beyond basic trading strategies

If perhaps shelling out for full access feels too burdensome right now though, don't fret! There are other alternatives available that might be more palatable for your current budget constraints.

Remember though that investing wisely often implies spending more upfront for long-term profitability gains! So why wait? Sign up now and optimize your trading with TradeZella!

TradeZella
TradeZella is a comprehensive trading platform, designed to streamline your trading journey. It offers advanced analytics, real-time market data, and customizable tools, empowering you to make informed trading decisions. Ideal for both novice and experienced traders, TradeZella is your reliable partner in navigating the dynamic world of trading.
Buy Now
Alternatives
If you're scouting for alternatives to TradeZella, TraderVue and TraderSync are two options worth considering.
TraderVue
One alternative trading journal platform is TraderVue. It offers a free plan for up to 30 trades which makes it an accessible option for swing traders or those on a budget. Notably, TraderVue supports more broker imports than TradeZella.

Despite its straightforward approach, the user experience (UX) leaves something to be desired as compared to our main focus product – TradeZella. This could make navigation and usability slightly challenging especially if you are newer to such platforms.

If your priority leans towards cost and you aren't too fussed about visuals or UX design, TraderVue might just be the right fit for you!

TraderSync
Another worthy mention in trade journaling tools is TraderSync. While offering support for more brokers like TraderVue, what sets it apart is its robust mobile application that allows trading analysis on the go and extreme levels of data customization.

However, similar to TraverVue's drawback, complicated UX can potentially hinder the effective usage of this tool by novice users or those looking for a smooth-sailing interface with easy-to-locate features.

So if mobility and the ability to slice and dice data in a million ways tops your checklist and you're game enough to navigate through complex interfaces then consider giving TraderSync a shot!

Remember these alternatives while deciding on the best-fit trading platform based on individual needs and priorities!